Armenian-Georgian relations are grounded in many centuries of history. In South Caucasus, as well as in larger Middle East region, Armenians and Georgians are of those rare peoples sharing common history. Along with other factors, this situation has been shaped by the shared reality and need of facing global political, cultural and social dynamics and challenges. Collective memory of the two nations has been documented not only in Armenian and Georgian historiography, but also in Greek, Persian, Arabic, and later Turkic, Russian-language and other historical sources. Leaving examination of various stages of the ancient, medieval, and the recent past to the scholars, the following text   suggests an analysis of the dynamics, present and presumed future developments of Armenian-Georgian bilateral relations in the last quarter century, particularly in post-soviet era.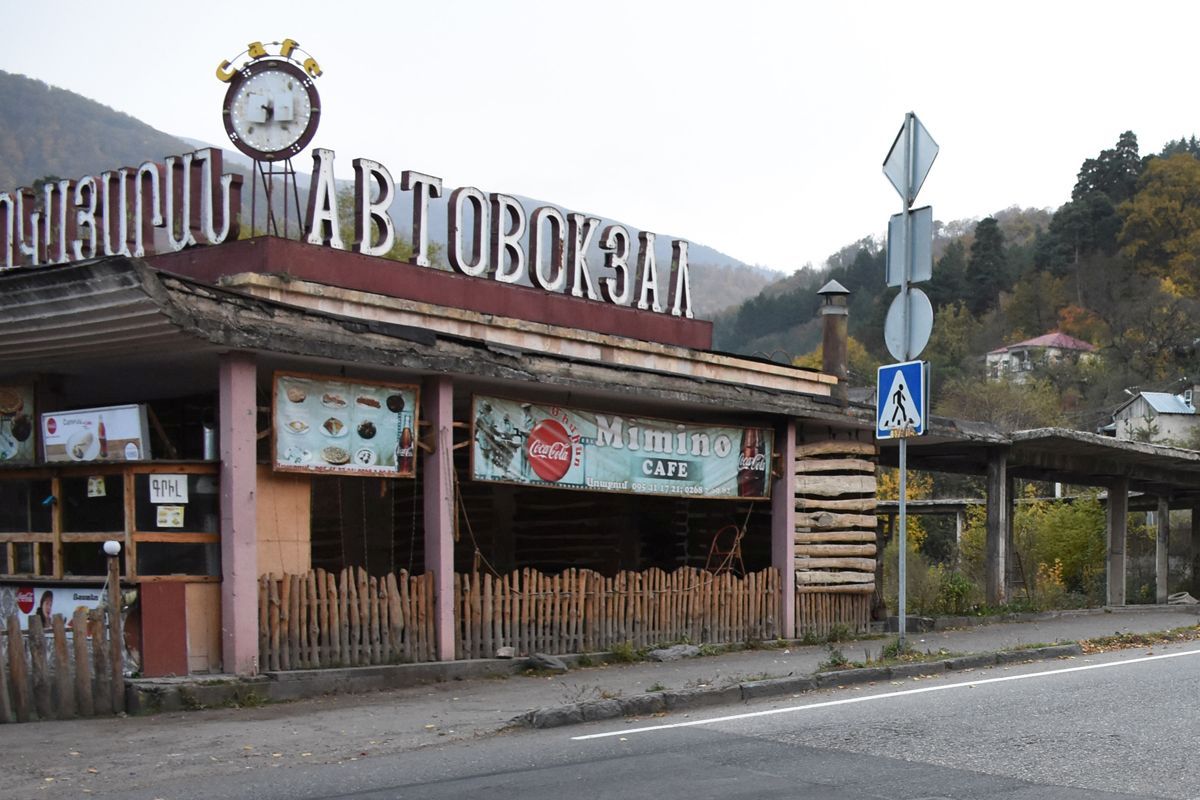 After the collapse of the Soviet Union, the independence movements in South Caucasus region gained bloody turns. The Nagorno-Karabakh, Abkhazia, and South Ossetia ethno-territorial conflicts significantly impacted and still impact on the political, economic, demographic structures, on the level of democracy, transnational integrational priorities, as well as on the population's mindset and perspectives in countries of the region. These yet unsolved conflicts also significantly influence the new security architecture in the South Caucasus which faces unhidden interests of both regional beneficiaries and other states, such as Iran, Turkey, Russia, the USA, European Union, China, India, and others.
Although the relationships with the above-mentioned states and intergovernmental stakeholders have had and continue to have impact on the bilateral relations between Armenia and Georgia, the two countries managed to not only maintain and develop the partnership but also serve as bridges for each other. This statement is especially relevant to the economic and trade relations. In the case of Georgia that had no diplomatic relations with Russia, Armenia became a channel through which some Georgian products were exported to Russian market. Meanwhile, Armenia has opportunity to make use of the fact that Georgia has an Association Agreement with the European Union. As known, before September 3rd, 2013, along with Georgia, Moldova and Ukraine, Armenia had negotiated and initialized the Deep and Comprehensive Free Trade Agreement with the EU, which nonetheless was not signed by the Armenian Government referring to both economic and security challenges of the country.
In its turn, Georgia pursued its commitment to the priority of integrating to the European Union that was declared yet in 1990s. It worthy to note that Georgia has been and remains the region's champion of integrating into European institutions. In March 2017, Georgian citizens were granted visa-free access to the EU member countries in Schengen zone. Meanwhile, for traveling to Russia, Georgians are required a visa that is formally arranged by the embassy of Switzerland in Tbilisi as there is not a Russian embassy in Georgia. Prorogation of this situation inevitably will deepen Georgia's further European integration, not forgetting the fact of cheap flight tickets from Tbilisi and Kutaisi to European capitals, as well as continuously growing levels of foreign investments by the EU in Georgia, adjustment of Georgian legislation and industrial products to European standards.
As to Armenia, becoming a member of the Eurasian Economic Union (EAEU), it appeared in a different space of economic and tax policies. There is no secret that Russia has dominant position in the Union and it does not intend to lead the member-states to reforming legislations, quality standards of production are much lower, strengthening judiciary and democratic institutions are not among priorities. In these terms, the framework agreement foreseen to be signed with the EU is important for implementation of possible reforms in a number of areas. Basically, it is the slightly amended political part of the negotiated document of 2013. Signing the agreement with EU, Armenia might benefit from the Georgia's experience, which should be employed for implementing the Action Plan foreseen by the Agreement in as short time period as possible. From this perspective, a new vector in Armenian-Georgian cooperation can be predicted that will involve representatives of various sectors, such as public institutions, civil society, business and so forth, on multi-track level.
Multi-track diplomacy is a practical methodology in the last three decades. It aims at achieving maximal results through engagement of all beneficiary groups noticeable in the process of addressing problems and building relations. This methodology is applied for settlement of many conflicts across the world, as well as for promoting dialogue on intergovernmental, transnational, corporative and other levels. So called dual or two-track diplomacy (Track 1 & Track 2) is known to professionals in political studies, conflict studies, international relations. Here track one represents the government and track two is the civil society in its wider understanding (experts, journalists, businesspersons, think-tanks and so on).
If the first track fails to solve problems through official diplomacy and governments, the work is assigned to the second track that is freer to discuss complicated or tabooed topics on the one hand, and on the other hand, it bears little responsibility for possible failures because of not having decision-making powers, and the results of its activities are limited to a consulting nature. Apart from the two tracks mentioned above,  there is also so called Track 1.5 where experts interacting for tackling a problem are either former government officials or representatives of a research, educational or expert organization that is affiliated to a government body and they take part in discussions in this status. The Armenian-Turkish Reconciliation Commission (TARC) created in 2001 was an example of work on the Track 1.5 level. Despite TARC's activities did not last long time, it created a range of opportunities in terms of resolution of Armenian-Turkish relations. Moreover, it can be argued that the documents on Armenian-Turkish diplomatic relations signed in 2010 but not realized until today would not be possible without the efforts of this Commission 10 years back.
Let's go back to the perspectives of Armenian-Georgian relations. I think, the model of the above-mentioned dual-track diplomacy does not suffice for two countries' comprehensive partnership for tackling abundances of challenges existing in bilateral and multilateral relationships. Obviously, Georgia's controversies with Russia, which is considered as Armenia's major ally, it's ambition to integrate into the North-Atlantic Treaty, its strategic alliances with Turkey and Azerbaijan can cause certain complications in Armenian-Georgian relations. It should be mentioned that finding solutions in almost all directions basically has been possible so far, if only leaving aside reluctance and, in some cases, unhidden attempts of the above-mentioned countries to create tensions in Armenian-Georgian relations. However, the Parties have been able to sustain the high level of relations in economic-trade sectors in the face of the Armenian-Georgian free trade agreement and other bilateral agreements, as well as in the sectors of education, culture and military. For instance, in July and August 2017 Armenia composed the third largest group of participants among the countries taking part in the "Noble Partner" multinational military trainings in Georgia. Moreover, Georgian defence high officials periodically reaffirm that their Armenian colleagues are enhanced the opportunity to get trained at the NATO trainings centre operating in Georgia.
There are positive signals on complicated issues in Armenian-Georgian relations, such as religious and cultural heritage and education. An intergovernmental commission is formed of experts representing the two countries' ministries of culture, for reconstructing allegedly Georgian or Chalcedonic religious monuments within Armenia. At the same time, yet in 2015, the Georgian State Agency for Religious Issues has requested from the Armenian-Georgian Diocese and received the list of allegedly Armenian churches in Georgia although further progress is still not in place. Another optimist step is that Armenian primary (elementary) schools of Georgia are receiving textbooks from Armenia, a problem that had not been solved for several years.
The Armenian-Georgian relations' agenda is dense and diverse. As mentioned above, Georgia can serve as a model for Armenia's further relations with the European Union. From the perspective of connecting the world, Armenia's northern neighbour is the most important country: the major part of Armenia's import and export passes by its territory; Georgia is the destination where the largest numbers of Armenian citizens travel annually; about 250 000 Armenians with various problems used to live and still live in Georgia; over 100 Armenian schools, a state Armenian theatre, over 50 churches are operating on its territory; and so forth. According to Georgia's Public Registry, over 12 000 Armenian citizens run private businesses or are registered as individual entrepreneurs in the country.
All the areas mentioned above require daily work, hence, for developing and deepening bilateral relations as smoothly as possible, in addition to intergovernmental channels and civil society representatives, cooperation between the following stakeholder groups should be engaged or deepened on institutional level: businesspersons, religious organisations, academic and educational organisations, farmers, media, international donor organisations, individuals.
There are good examples of joint efforts working in the above-mentioned areas. Some of them, such as institutionalised structures of civil society (NGOs), cooperation both in multilateral and bilateral formats. As to conflict resolution or transformation, a range of platforms exist where Armenian and Georgian experts in conflict studies have gained positive experience of working together. Cooperation has been and is existent in multilateral format, too. Enhanced interconnections in the framework of the EU Eastern Partnership (EaP) Civil Society Forum (CSF) are a good illustration for that. The situation is different in the media landscape. While over 10 Armenian-language media outlets function in Georgia and daily report about situation in the country, Georgian-language content is lacking in Armenia, which limits opportunities of Georgian-speaking media consumers in terms of being informed about Armenia.
Only in case of multitrack professional engagement, it will be possible to analyse the current realities and processes correctly, compile the countries' interests and capacities, shape a common vision of partnership and development, and to prevent presumable conflicts. Armenians and Georgians have survived various historical hardships, often sharing the same faith, and as we know, history repeats itself, therefore, we need to be ready to face the challenges of our countries and peoples together.