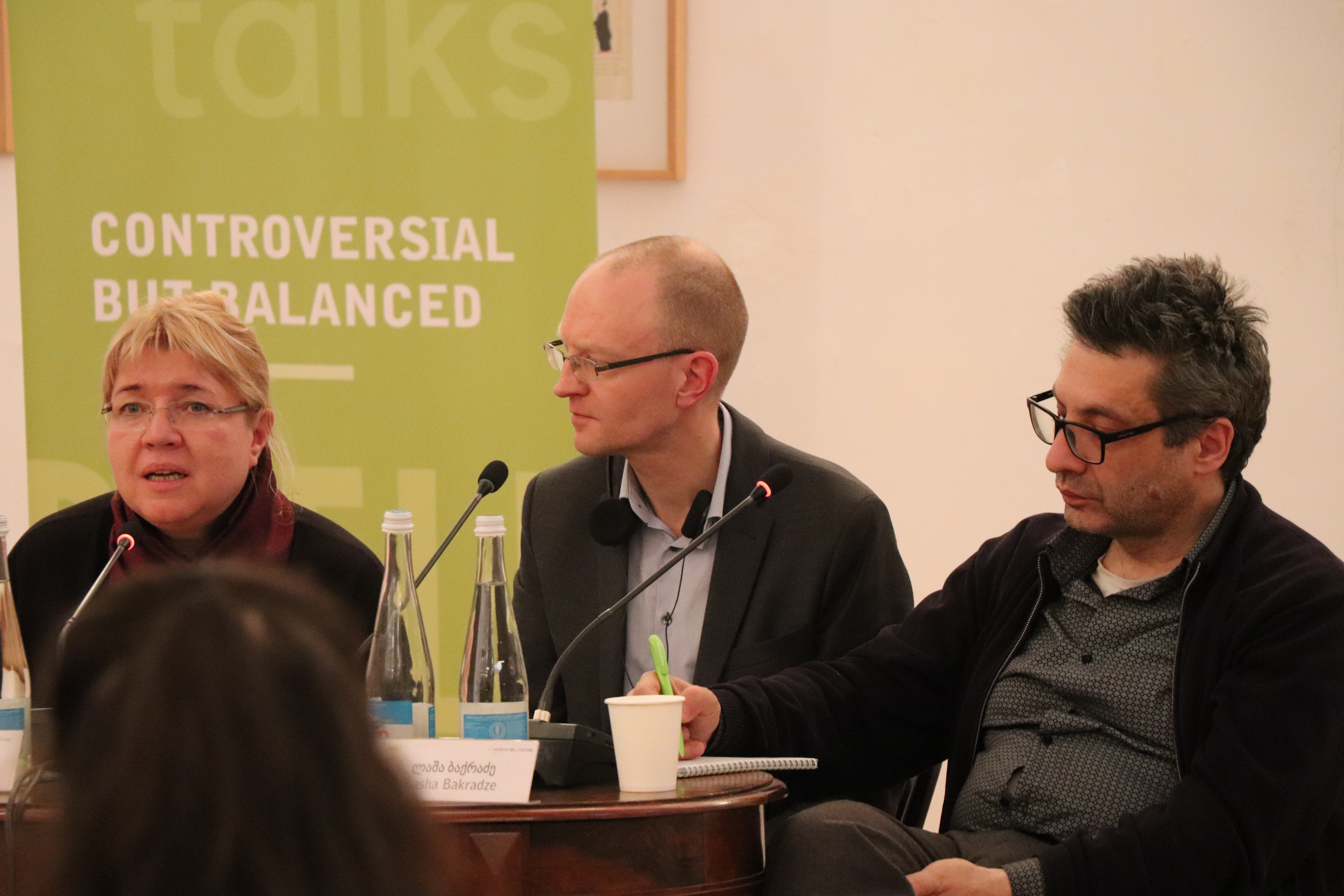 On February 4, Heinrich Boell Foundation Tbilisi Office – South Caucasus Region organized the public discussion "Shrinking spaces for civil society: the Foreign Agent Law in Russia".
After mass protests in the context of the Russian parliamentary and presidential elections in 2011/12, Russian legislation passed a foreign agent law, which requires all nongovernmental organizations receiving foreign funding, to register and declare themselves as foreign agents. As a historical and civil rights organization, International Society Memorial is on the foreign agent list since 2015, which not only discredits the organization but also keeps it busy with regular checks and bureaucratic scrutiny. Memorial has now a total amount of 4,5 million Russian rubles (73.000 USD) of fines imposed on the organization because of not labeling some of its products as a foreign agent. These steps help the Russian state to control civil society and shrink the space for funding and external exchange.
At this public discussion, we discussed the following issues:  What is the current state of work of civil society organizations in Russia; How does foreign agent law impact the everyday work of civil society organizations; What does a shrinking space mean for civil society actors for democracy in post-Soviet countries; How working on the Soviet past is becoming more and more restricted in some post-Soviet states.
Invited Speakers at the public discussion were: Elena Zhemkova, Executive Director of International Society Memorial and Lasha Bakradze, Historian, Director of Literature Museum; The moderator of the discussion was Dr. Stefan Meister, Head of  Heinrich Boell Foundation Tbilisi Office – South Caucasus Region.
The public discussion was hosted by the Literature Museum.
The event was organized in the framework of Heinrich Boell Foundation's format Boell Talks, which aims to hold public discussions with civil society representatives, experts, and decision-makers on the topics of relevance for Georgia and the South Caucasus.