This essay describes a journey in time. We 'hike' from the aftermath of the Velvet Revolution to the 2021 election. The hike covers selected parts of the IT landscape, especially its role as a driver for economic transformation and social change. Amongst other things, I compile published survey data, I deliver original analyses by digging into available raw data, I collect digital news texts in order to perform computer-aided content analysis and I gather original data from personal stakeholder interviews conducted in Yerevan in April and May 2021. My essay is intended to transfer knowledge to the public about the crucial importance of the IT landscape and to stimulate engagement with the presented issues in a post-revolutionary and post-war Armenia.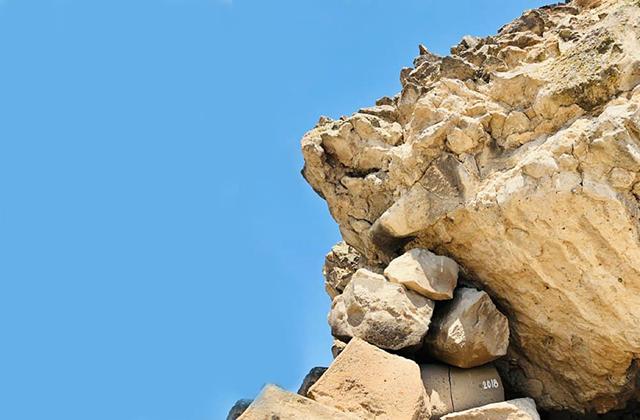 The starting point
Imagine it is 2019. After the peaceful Velvet Revolution [1], after the free and fair 2018 elections [2], the government is sworn in. The clear majority of Armenians says that the country is heading in the right direction, according to nationwide polls [3,4].
The executive branch, with revolutionary leader turned Premier Minister Nikol Pashinyan, is indeed dominating the country, due to an inadequate separation of powers, due to Armenian political culture and due to the obstructive entanglement of political and economic potency [5]. Its dominance is certainly hampering further democratization on the one hand. But on the other hand, its assumed as well as actual dominance makes the government a justified starting point for our hike.
Considering 2019, what else do we know empirically?
a)         Especially decreased corruption is voiced as the biggest success of the government in the aftermath of the Velvet Revolution [3,4].
b)         Unemployment is perceived as the country's main concern and financial problems are perceived as households' primary concern [3,4].
c)         Accordingly, in the first place, citizens want their government to create jobs and solve the socio-economic problems of the country [3,4].
Let us contrast this broader assessment with the following observations regarding the IT sector:
a)         Corruption has not been a major issue in the IT sphere, because this economic sector has been of minor interest to oligarchs in the past [6] and is by its very nature hard to control. For the IT sphere decreased corruption is thus not an obvious success per se.
b)         In 2019, the average wage in the information and communication sector is roughly two and a half times as high as the across-the-board average wage. Furthermore, it is almost eight times as high as the minimum wage [7]. In 2019, the minimum wage is 55,000 Drams or 100 EUR per month. Hence, unemployment or financial troubles are no main concerns within the sector. Interestingly, only the mining and quarrying industry pays better [7], but with a negative impact on humans' health, nature and the environment.
c)         Already since before the Velvet Revolution, there are several governmental tax incentives for IT companies as well as for companies performing research and development [8]. Moreover, following a trend spanning the previous years, also in 2019 the number of IT companies [9] and the number of high-technology companies [10] has increased year-over-year, namely each by roughly one quarter. I suppose a noticeable overlap between both types of firms. Furthermore, in the middle of 2019 the government sets up a new ministry, namely the Ministry for High-Technology Industries (partly on the basis of the former Ministry for Transport and Communication whose activities related to transport are merged into the Ministry of Territorial Administration and Infrastructures). After the ministries' re-organization, technology topics are much more prominent in the government's official political communication, because in previous years the responsible Ministry for Transport and Communication focused on reporting activities regarding transport, e.g., roads and railways.
Unambiguously, the Armenian IT sector stands out among Armenian industries. 'This is a best prospect industry sector for this country' ascertains boldly the U.S. Department of Commerce's International Trade Administration [11].
Armenia is already a part of the global software industry. An appreciable share of Armenia's total trade volume are information and communication services exports [12]. Half of the information technology companies in Armenia have either a specialization in customized software or services, web or mobile development [9]. Roughly one third of the sector's revenue is generated by customized software, i.e., outsourcing [9].
In 2019, about 20,000 individuals [9] work in the IT sphere. Even though gender balance is not yet reached, remarkably, one third of the workers are female [9,13]. Furthermore, my analysis of official raw data from the Statistical Committee indicates that 75% of the persons in the IT sector are 40 years old or younger [14] and also on average younger than the general working population of Armenia.
At first glance, IT workers operate in a sector with political freedom, having financial means and decades of life ahead for shaping Armenia's future. I seek to understand the role of Armenia's IT sector as a driver for a sustainable economic transformation and social change. In particular, through a point-by-point comparison of the bullet-points a) to c) in both enumerations above, I arrive at the research questions to be considered in my essay:
a)         While decreased corruption is likely not a big success per se within the sector, what do persons working in the sector think about the country's direction? What is their feeling towards the Velvet Revolution? How do opinions evolve over time?
b)         Even though most likely not being individually affected by unemployment and financial problems, what are the perceived pressing issue for IT workers?
c)         In the framework of their 'Agenda 2030' [15] the United Nations have committed themselves to distinct sustainable development goals. The tax incentives which Armenia has put in place aim exactly at the goal to encourage domestic technology development, research and innovation. Nonetheless, is the number of research and development workers increasing significantly? Are correspondingly universities educating enough skilled individuals? Which are other threats for economic development of the sector? Since emigration and the diaspora have been central issues [16], what do young IT workers think about a future in Armenia?
Getting to know the group better
Business facts and figures about the IT sphere are abundant and readily available, especially regarding the economics of private investments [9,17,18]. However, qualitative analyses of the sector and insights into the opinions of individuals working in the IT sector towards social and political issues are scarce.
This present segment of our hike is devoted to the statistical reconstruction of opinions of the IT community. I carefully try to get to know the group of people in the IT sector better through data analysis of published survey raw data [19] from pre-pandemic early 2020. The taken approach allows a first coarse-grained comparison of the IT community against the general population. The taken approach moreover enables a comparison against personal interviews presented in a later segment of this essay.
According to the statistical reconstruction, the members of the IT community state to have voted in similar abundance in the 2018 elections as the general public: this means that relatively not more but also not less persons of this group say to have taken part in the election than the general population has stated in the analyzed survey. Moreover, they claim to be voting in similar numbers like the other citizens if there were elections coming up at this respective point in time, namely in early 2020. Their expectation with respect to the Velvet Revolution is also in line with the general population where a majority feels positive about those events. Analogously to the Armenian overall population, the IT community thinks in its majority that the country is going in the right direction at this point in time.
Individuals from the IT sphere are, however, happier with their job than the rest is. Unlike the general population, the 'unresolved territorial conflicts' are mentioned as the country's main concern (instead of unemployment which represents the most pressing issue since many years for the overall public). The tendency to attribute greater importance to 'unresolved territorial conflicts' rather than 'unemployment' is correlated with other answers from the survey, e.g., it is associated with gender (being male) and also the respondents' links to friends/family living abroad. In greater abundance members of the IT community have close friends living abroad. The IT sphere especially in Armenia which to a large part is dependent on and serving international customers, is thus more connected and also likely very aware of the implications of foreign relations. Moreover, the openness for permanent emigration is considerably above what is found in the other citizens' responses.
But how can we know the responses of the IT community when no dedicated survey on those social and political aspects is available?
The raw data [19] of a nationwide representative poll from early 2020 is published and available online [20]. In compliance with a common practice, a particular sub-group of respondents can be identified in the survey data and their answers can be compared with the full panel. But how can we identify the IT community even though there are no dedicated answers with respect to the sector in which the respondent is working?
Various attributes of a respondent are evaluated when the survey is conducted. I narrow distinct attributes down to a reasonable range. Those attributed of interest include the respondent's minimal knowledge of the English language or IT skills, his/her formal education and employment status.
Of course, the isolated sub-group is heterogeneous with a distinct statistical distribution in several attributes. I validate my choice by looking at some of the available attributes, which we did not control or restrict. These attributes include gender, age or settlement type. Indeed, their distribution is in reasonable agreement with what is known for the IT community from other independent sources [9,14].
The turning point
Apart from published surveys, I utilize computer-aided content analysis [21] of online news to gain further original empirical insights into the role of IT as a driver for economic transformation and social change. In the period from March 2020 to February 2021, I study the coverage of the IT landscape which includes, e.g., news about firms, about technology and about political events related to science or technology.
It is important to emphasize that there are a couple of problems related to media and the freedom of the press in Armenia: Many media outlets are either politically close to the government or the government is the owner of the outlet. Furthermore, oftentimes ownership is not transparent. Moreover, the government is at least indirectly able to influence publication behavior through different mechanisms [5]. Hence, I refrain from an in-depth qualitative content analysis. I follow the overview-type style of our hike and deliver mostly a coarse quantitative description of coverage over time.
Television and social media, especially Facebook, are widely used news sources in Armenia. It is safe to assume that television and social media are more 'media for monitoring news' than 'media for searching news'. Here, 'media for monitoring' refers to media offering to an audience the news which can be assessed passively satisfying the demand of humans to observe their environment; 'media for searching' refers to the functionality where an audience subjectively pull relevant in-depth information mostly from web-based knowledge bases [22]. In a media-for-monitoring setting, the quantitative coverage of an issue is thus very likely related its importance perceived by the recipient.
In general, content-wise there is a substantial overlap between social media and other news outlets [23]. Mechanism, such as between-media orientation facilitate the diffusion of news within the news system [24]. Moreover, the personalized news stream on Facebook leads to difficulties of systematically studying the news supply to the public. Therefore, I restricted my research to digital online news texts which are readily available. I collect the texts of 6 major English-language Armenian news sources [25].
What the news media through journalistic work will make an issue, thus the saliency of an issue [26], directly or indirectly structures our social world and affects the opinions as well as actions of citizens. Our hike is dealing with the dynamics of issues, e.g., the intensity of coverage, i.e., their quantitative evolution. Naturally, between-issue competition limits the relative space that can be devoted to each issue. Issues can be grouped into different types, such as background or bursting issues [24]. For the latter, the outbreak of a pandemic or a war are obvious examples. In addition, the same issue can experience a so-celled 'frame competition' on how it is displayed and perceived in the public [27,28].
Considering over 40,000 collected texts, I use a statistical classifier to estimate which news texts contain topics related to the IT landscape (at least in some part of the text) by looking for specific occurrence patterns of keywords, such as the word-stems 'technolo', 'digita', 'electroni'. During testing of the computer-aided content analysis on a subset of the collected texts, the classifier exhibits an accuracy of 95%.
Before arriving at the quantitative results, we take a quick detour on our hike and come back to the aforementioned deficits associated with Armenian news media system. A significant amount of the manually inspected news texts from the collected corpus consists - more or less - of verbal statements of politicians or even written statements from their Facebook page. Nonetheless, from the inspection of science/technology related news texts, I deduce some domestic political players relevant to the IT landscape which include
•           the minister of high-technology industry,
•           the minister of economy,
•           the minister of defense as well as
•           the minister of education, science, culture and sports.
All of the above ministers have been replaced once during the rather short 2018 – 2021 government's term. Further research should look into whether a lack of continuity in policymaking represents a threat to an effective strategic development of the IT landscape.
Let us focus on the findings from the computer-aided content analysis. The result of the analysis is the percentage of texts which are related to the IT landscape. The percentage of those texts is evaluated for every week between March 2020 and February 2021. During this period of one year, IT texts - in the broad above sense – on average make up approximately 7% of all the considered news articles. Especially the period from the detection of the first Covid cases in March 2020 up to a time span covered by a nationwide poll on Covid, distance learning and so forth [29] is stable with no overall upward or downward tendency in the intensity of IT coverage. With the onset of the war the absolute number of news texts expands dramatically. As a consequence, during the weeks of the war until the ceasefire agreement [30] the relative percentage of IT-related news drops to 4% and remains steady over this period of time. While the occurrence of many technology-related keywords is lowered in the news texts during the war, in contrast, e.g., the synonyms 'drone' and 'UAV' are found significantly more often than before the war. An unexpected outbreak of a war is a typical bursting issue dominating the news and public attention and re-shapes opinions. Already before the 2020 war, there has been a long-standing discourse in Armenia about what the IT and high-technology sector can and should contribute to the country's security and military capabilities. The war has shifted the public attention exactly towards drones and related technologies for non-civil use.
 Regarding the content of technology-related news articles, the texts from early 2021 are inspected in greater detail and significant topic clusters are deduced:
•           Science and technology, as well as education concerning these realms are presented as future basis for Armenia's national security.
•           In light of the public opinion evaluated through surveys discussed earlier in this essay, it comes as little surprise that the IT sector is strongly associated with economic growth, start-up creation and entrepreneurship in Armenia.
•           Moreover, IT solutions are presented as digitization tools with respect to e-government, e-learning, but also e-banking or e-commerce.
•           In news reports, the technology sphere is also portrayed as political field for cross-country cooperation with European and US partners being described most often in these texts.
In conclusion, the IT sector's societal importance becomes apparent from the news coverage. Emphasis lies on governmental as well as foreign actors in IT-related news reports. Among the researched news providers, a noteworthy outlet is hetq.am where IT is described as a valuable journalistic tool, i.e., through consultation of databases or computational analysis of data, e.g., for improving accountability of public players. Non-business civil society organizations are mentioned rarely in relation to the IT sector. Transformative initiatives, such as participatory platforms or apps for engaging citizens, are mentioned scarcely, however, the conception that IT can be a helpful tool in tackling societal challenges is conveyed relatively frequently.
Mood swing during tough times
On our hike, it is May 2021. Next month, the parliamentary election will take place. And in the previous month I conducted a series of interviews. They form one of the final segments of our pre-election hike through Armenia's IT landscape. I discussed different social and political issues with 9 individuals. They are male, they are in their late twenties up to early forties, they are Armenians and they work in the IT sphere in different levels up to the CEO level. This group represents a major cohort of the Armenian IT sector.
Part of the group I interviewed in April and May 2021 lost their younger brother during the 2020 war, in part they were themselves envisaged to be sent to the war and in part they were involved in activities related to the war which they alluded to but would not disclose to me. And in May 2021 again, a conflict is looming at the horizon. Incidents are occurring at the border to Azerbaijan.
At this point in time, what does the group - representing a major cohort of the IT sector - think? In parallel to my interviews, a new nationwide poll has been conducted [31]. It enables me to contrast my findings to the general population as well as to the reconstructed pre-pandemic answers.
In agreement with the pre-pandemic reconstructions, the majority of the small, interviewed group states to have had a positive expectation with respect to the Velvet Revolution. One of the interviewees described his active participation in the revolutionary protests in 2018. Another interviewee even moved backed to Armenia from abroad in the aftermath of the Velvet Revolution.
Prescinding from my interviews, there are more reports [32] about the optimism (at least in parts) of the IT sphere during the Velvet Revolution with the hopes to turn Armenia in a modern, better functioning country. IT skills have been, e.g., deployed to coordinate protests efficiently using mobile applications. In the peripherals of the Velvet Revolution Armenian users moved away from the Russian platform Odnoklassniki and Viber to Facebook and Telegram with an additional increase in video streaming via Youtube [33]. Moreover, there are reports that some IT firms supported their employees to be able to take part in the protest, but other IT employers tried to hinder participation in the Velvet Revolution.
In the interviewed group, after the war the optimism is gone: now almost all of the participants in my interviews voice that they are either uncertain or that they think that Armenia is going in a wrong direction. The war has changed their mind. When asked about the main concerns, the answers are now very fragmented. Here, the new nationwide poll taken during the same period paints a similar picture for the general population [31]. Analogously to the general population, the majority of the interviewed IT workers is planning on going to vote. That is in line with the pre-covid reconstructions. Interestingly, in the general population there is a stronger willingness among women for going to vote in the upcoming elections. Regarding the general population, when questioned about the biggest successes of the current government, strikingly one third does not give an answer in their first spontaneous mention. Furthermore, one third states that there is none [31], i.e., no successes.
In agreement with the pre-covid reconstructed results, all of the IT workers interviewed by me have friends abroad and all of them are open to spend some time abroad. However, surprisingly almost nobody among them is willing to leave Armenia permanently. The war has apparently changed opinions here. When asked about their reasons for deciding against permanent emigration, frequent answers include
•           having a good job in Armenia that is rather independent of the political situation,
•           strong patriotic identification with the country and the willingness to support it.
According to the stories I hear during my interviews, the IT business is booming again despite the still ongoing pandemic and despite the upheavals after the war. Some respondents mention dropped productivity in their firms due to the remote work and that they work overtime to compensate for it. Some mention that their firms have now so many new projects that they are therefore working overtime. A huge demand for IT experts is described and the difficulties filling these positions. Moreover, that the skill level has decreased significantly in recent years when hiring new staff is consistently touched upon in our conversations. A remarkable share of the interviewed persons has no background or formal education in IT, but learned the needed skills on the job.
The war and the disappointment associated with the defeat has changed the minds: During the war almost all the interviewed individuals describe how enormously engaged they and their families have been in following the events and reports. After the war they are tired and disenchanted, some mention that they have stopped commenting on Facebook. Some even admit having stopped to discuss political issues at all at home or with friends out of the frustration with the course of events.
The interviewed group is heterogeneous with respect to their overall political attitudes including rather apolitical standpoints, such as 'politics should be left to professional politicians only'. The views and opinions on the current political and social situation are diverse. Some interviewees are already active in sectoral associations or organizations, such as religious groups. I understood that the clear majority of respondents appreciates having a solid, well-paid job which is not too political and not too dependent on the rapidly evolving situation in Armenia. Few respondents articulated explicitly to have chosen their current position because of the 'good cause' the company supports. A few interviewees voiced a principal willingness towards voluntary political activism, however, merely within a well-defined, limited and dedicated scope and preferably through technology-based means, such as web platforms or apps. However, since my interviews targeted the cohort of IT workers (after graduation), the opinion and values of IT students might also be interesting and somewhat different.
Lastly, what they all have in common is that they all share extraordinary technical skills. These skills are potentially available for projects, strategic programs or sustainable business models accelerating change.
Examining the utilized gear
Let us take a breath and recap briefly. Our hike through Armenia's IT landscape is fed by extensive empirical evidence and guided by a theoretical framework:
When looking at an economic sector from a macro-perspective with micro-foundations [34], common heterogeneous stakeholders encompass policymakers, firms, workers (and investors). Universities should be included into a framework of innovation networks in knowledge-intensive sectors, like IT [35,36]. The stakeholders interact, e.g., on markets for labor where firms demand labor and investments, household own firms or supply labor and so on [34]. Political economy adds that in democracies households do vote and policymakers are elected. Furthermore, social/psychological processes, such as opinion dynamics, can be incorporated in innovation diffusion research which has its roots, e.g., in anthropology [37]. Of course, the consideration of some stakeholders is less intense and some aspects will be dealt with in future contributions.
It is, however, interesting to stress that in particular civil society organizations have recently been found to fulfill various important functions in research and innovation [38]. The role of political foundations can be complementary and participatory in spirit by providing political education in order to stimulate engagement with political issues, strengthen the foundations for political action, understand social movements, transfer knowledge, e.g., between academia, policymakers, businesses as well as the public [39].
Prominent non-governmental organizations related to the IT sector in Armenia include, amongst others, the Union of Advanced Technology Enterprises (UATE), Union of Employers of Information and Communication Technology (UEICT), Enterprise Incubator Foundation (EIF) or the private American University Armenia, TUMO Center for Creative Technologies, the Children of Armenia Charitable Fund (COAF) with respect to IT education.
Future directions
On June 20th 2021 elections have been held. Despite a decreasing support from the voters, as anticipated [22,40], the acting government has secured a majority. The path of the Armenian society, which took a decisive turn through the Velvet Revolution, will thus continue.
It is a rocky path for Armenia after the elections. The pandemic is not over yet. In its totality, the economy is recovering only slowly. The potential destabilizing spread of disinformation concerning, e.g., alleged election fraud, poses moreover an additional risk to an already crisis-ridden society and its deficient news media system [41]. Furthermore, the tensions along Armenia's border are ongoing and threatening peace.
Meanwhile, the high-technology sector has grown 20% in 2020 according to official numbers [42]. Beyond the immediate economic impact, the already flourishing post-revolutionary cultural, club, cafe and culinary scene in Armenia's capital is nourished thanks to the high salaries of people from the IT sector with their new way of life and changed demands. The promise of economic growth and the above-average salaries are two factors underlining directly and indirectly the IT sector's societal importance and its role as a driver of change. Yet, when looking at economics alone, the mining sector is also driving prosperity with its salaries and the mining sector is concerning not the capital but the southern region of Syunik. In addition, the mining sector is publicly visible as comprising some companies being the big taxpayers in Armenia supporting the state budget [43].
Moreover, there are several negative influences impacting the IT sector's future growth: On the one side, Armenia is a part of the international IT industry, e.g., because of software outsourcing, but on the other side there is comparatively little demand from its inherently small domestic market [12,18]. In addition, challenges exist with regard to the inadequate supply of skilled graduates e.g. from its universities [12]. Some civil society organizations are already active in the area of complementary science and technology education. Worth mentioning in post-war Armenia are novel initiatives focusing on extending the IT training of servicemen injured in the 2020 war [44].
Beyond salaries and growth, the IT sphere can co-initiate societal transformations via technological solutions. Without a doubt in Armenia's IT landscape there are promising innovative approaches, e.g., based on virtual/augmented reality [45] which can deliver unprecedented value to causes, such as post-pandemic sustainable tourism and nature preservation [46]. Moreover, artificial intelligence is a niche gaining momentum [8,17] which can support environmental initiatives, like automated waste detection [47]. One of Armenia's most famous start-ups [48] which has already attracted significant investments employs artificial intelligence so as to remove background noise and echoes from the audio of online meetings: a timely tool that may proof great value in the digital post-pandemic world. A more traditional use case for artificial intelligence consists in the widely discussed automatization of work tasks. Equivalent to outsourcing in the IT sector, so-called business process outsourcing is a significant industry in Armenia. In contrast to the IT sphere, the industry is largely dominated by and providing income to female workers. In a best-case scenario automatization will only be replacing 'volume-driven work', i.e., simple repetitive tasks [49], and leaving more intricate problems to be solved by human workers.
Hence, change driven by technological innovation can only have a positive impact if it is embedded properly into its societal context, i.e., waste management based on intelligent waste detection in itself will not smooth out the economic, administrative and social origins of illegal or inadequate waste disposal. Additionally, if basic rights and needs, such as human security, are perceived as not being established, individuals will less likely engage in goals mis-perceived as rather 'higher-level' or 'nice-to-have' goals.  
Either way, civil society organizations should engage in those future developments. Concrete steps for engaging in change processes can be the following:
1. Assert the urgency: First, the democratic achievements in Armenia are under pressure. And second, many realms, including the IT sector, are increasingly framed as matters of security while other relevant societal challenges (where IT might contribute to change) are possibly de-valued. In a poll from July 2021, 'solving security issues' and 'strengthening the army' are the top first answers (56% and 9%) when asked about issues the government should tackle [50].                    2.Form transdisciplinary partnerships: Civil society organizations may be experts in issues such as democratization, social inclusion, gender and diversity maintaining relevant knowledge and also access to corresponding stakeholders [38]. Whereas the Armenian IT sector, on the one hand, can be viewed as an expert for providing efficient technological solutions and, on the other hand, its corresponding associations/civil society organizations and university departments may encourage acceptance of transformative initiatives within the IT sector as well as acceptance of respective business models. Moreover, any transformation will likely be more successful if it is carefully introduced into its societal context, e.g., through participation [51] of concerned stakeholders, public authorities and volunteers. Moreover, compared to other countries with similarly strong civil societies, for Armenian organizations especially financial stability represents a major barrier [52,53], therefore close cooperation between the IT sector and domestic civil society can be beneficial.                                                                             
3.Co-create a strategic vision: Through workshops and round-table discussions, civil society and organizations from the IT sector can establish shared ideas for medium-term programmatic goals with prior identification of the fields of action, such as digital solutions steering urban development, empowering marginalized societal groups, fostering data journalism, improving public health, supporting environmental causes or many more.                     
4.Perpetuate change: In order to institutionalize the above transformations, the learned knowledge and built capacities must take root, e.g., in the concerned communities, in the involved students and researchers, in international collaborators and perhaps in novel sustainable business models.                                                                            
 5.Evaluate regularly: Lastly, while this essay has provided a glance at the IT sphere as a driver of change in Armenia, a periodic survey on the IT sector's social and political role should be established, so as to have a solid up-to-date empirical basis for action, particularly in view of the rapidly evolving sector as well as the rapidly evolving political events such as the revolution, the pandemic, the war and all the post-conflict developments.
Content of the article is the sole responsibility of the author and can in no way be taken to reflect the views of the Heinrich Boell Stiftung Tbilisi Office – South Caucasus Region.
Literature
[1]        O. Azatyan, S. K. Schiffers (2018) "Why Armenians Call for a Velvet Revolution"; https://www.boell.de/en/2018/04/23/why-armenians-call-velvet-revolution
[2]        Panarmenian "Armenia elections respected fundamental freedoms: OSCE"; https://www.panarmenian.net/eng/news/263336/
[3]        International Republican Institute's (IRI) Center for Insights in Survey Research
"Public Opinion Survey: Residents of Armenia (May 2019)"
[4]        International Republican Institute's (IRI) Center for Insights in Survey Research
"Public Opinion Survey: Residents of Armenia (Sep/Oct 2019)"
[5]        GIGA German Institute of Global and Area Studies
"ARMENIEN: Politökonomische Kurzanalyse (March 2020)"
[6]        Silvia Stöber, Bertelsmann 2020: "Bekämpfung und Prävention von Korruption in Armenien, Aserbaidschan und Georgien: Bedeutung für Demokratie und Rechtsstaat"
[7]        Statistical Committee of the Republic of Armenia "Average monthly nominal wages - by Types of Economic Activity"
https://armstatbank.am/pxweb/en/ArmStatBank/
(2.3 Employment & Unemployment > Wages by indicators & years)
[8]        UNCTAD 2019 "Investment Policy Review Armenia"
https://unctad.org/system/files/official-document/diaepcb2019d3_en.pdf
[9]        Enterprise Incubator Foundation (2018): "Armenian ICT Sector: State of the Industry"
[10]      Armenpress "Number of high-tech companies in Armenia grew by 25% in 2019"
https://armenpress.am/eng/news/1017776/
[11]      US International Trade Administration "Armenia - Country Commercial Guide: Information and Telecommunication Technology" https://www.trade.gov/country-commercial-guides/armenia-information-and-telecommunication-technology
[12]      Global Innovation Index (GII), 13th Edition, 2020 "Who Will Finance Innovation?"
https://www.wipo.int/global_innovation_index/en/2020/
[13]      J. Abramian, Forbes (2020): "Armenia's Women Tech Trailblazers Are Forging New Horizons", https://www.forbes.com/sites/jackieabramian/2020/08/06/armenias-women-tech-trailblazers-are-forging-new-horizons/#60947d0539d5
[14]      Statistical Committee of the Republic of Armenia "Labour Force Survey anonymised micro data database"
(https://www.armstat.am/file/doc/99523953.7z)
[15]      United Nations (2015): "Transforming our World: The 2030 Agenda for Sustainable Development"
[16]      Worldbank (2019) "Armenia International Outmigration: An Exploration on the Effects on Armenian Households' Welfare"
[17]      German Outsourcing Association "Outsourcing Destination Guide Armenia"
https://www.outsourcing-destinations.org/portfolio/outsourcing-destination-guide-armenia/
[18]      Germany Trade & Invest (19.04.2021) "SWOT-Analyse Armenien"
https://www.gtai.de/gtai-de/trade/wirtschaftsumfeld/swot-analyse/armenien/armenien-trumpft-mit-liberalem-handelsregime-und-geschaeftsklima-575560
[19]     https://caucasusbarometer.org/downloads/cb2019/CB_2019_Armenia_responses.dta
[20]      Caucasus Research Resource Centers (March 2020) "Caucasus Barometer Armenia 2019"
[21]      J. Grimmer, B. M. Stewart; Political Analysis (2013) "Text as data: The promise and pitfalls of automatic content analysis methods for political texts".
[22]      S. Geiß, M. Leidecker, T. Roessing (2016) "The interplay between media-for-monitoring and media-for-searching: How news media trigger searches and edits in Wikipedia", New media & society, 18(11), 2740-2759.
[23]      S. Geiß et al. (2021). "Loopholes in the Echo Chambers: How the Echo Chamber Metaphor Oversimplifies the Effects of Information Gateways on Opinion Expression", Digital Journalism, 1-27.
[24]      S. Geiß (2018) "The dynamics of media attention to issues", Chapter 3 in From Media Hype to Twitter Storm, 83.
[25]      news.am, hetq.am, mediamax.am, armenpress.am, aravot-en.am, 168.am
[26]      S. Geiß (2019) "The Media's Conditional Agenda-Setting Power: How Baselines and Spikes of Issue Salience Affect Likelihood and Strength of Agenda-Setting"; Communication Research, 0093650219874968.
[27]      S. Geiß, M. Weber, O. Quiring (2017) "Frame competition after key events: A longitudinal study of media framing of economic policy after the Lehman Brothers bankruptcy 2008–2009", International Journal of Public Opinion Research, 29(3), 471-496.
[28]      S. Geiß (2011) "Patterns of relationships between issues: An analysis of German prestige newspapers", International Journal of Public Opinion Research, 23(3), 265-286.
[29]      International Republican Institute's (IRI) Center for Insights in Survey Research "Public Opinion Survey: Residents of Armenia (June 2020)"
[30]      International Republican Institute's (IRI) Center for Insights in Survey Research "Public Opinion Survey: Residents of Armenia (May 2021)"
[31]      S. Meister (2020) "Precarious peace – Nagorno-Karabakh after the ceasefire agreement"
https://ge.boell.org/en/2020/11/24/precarious-peace-nagorno-karabakh-af…
[32]      C. Auerbach (2018): "Die Hacker und die Revolution", Bayrischer Rundfunk
https://www.br.de/radio/bayern2/sendungen/breitengrad/armenien-it-branc…
[33]      S. Martirosyan (2018), "The Armenian Media Revolution", EVN Report
https://www.evnreport.com/politics/the-armenian-media-revolution
[34]      H. Dawid, D. Gatti (2018) "Agent-based macroeconomics" in Handbook of Computational Economics, 4, 63-156.
[35]      P. Ahrweiler, M. T. Keane (2013) "Innovation networks", Mind & Society, 12(1), 73-90.
[36]      H. Dawid (2006) "Agent-based models of innovation and technological change" in Handbook of Computational Economics, 2, 1235-1272.
[37]      E. Kiesling et al. (2012) "Agent-based simulation of innovation diffusion: a review", Central European Journal of Operations Research, 20(2), 183-230.
[38]      P. Ahrweiler et al. (2019) "The role of civil society organisations in European responsible research and innovation", Journal of Responsible Innovation, 6(1), 25-49.
[39]      Joint Declaration on the State Financing of Political Foundations (1998)
https://www.kas.de/en/web/guest/joint-declaration-on-the-state-financing-of-political-foundations
[40]      H. Manougian (2021) "Latest Poll Numbers Imply a False Majority Election Outcome", EVNREPORT.
https://evnreport.com/politics/latest-poll-numbers-imply-a-false-majority-election-outcome
[41]      M. Titizian, K. Harutyunyan, A. Papyan (2021), "Responsible Media", EVN Report Podcast
https://www.evnreport.com/podcasts/responsible-media
[42]      HYE PRESS (2021) "Silicon Valley Armenia: Armenian Tech Sector Growing Despite Recession"
https://www.hyepress.com/2021/02/09/silicon-valley-armenia-armenian-tech-sector-growing-despite-recession/
[43]      S. Parsyan (2021) "Armenia's Economy Is Dependent on the Mining Industry" EVN Report
https://www.evnreport.com/economy/armenia-s-economy-is-dependent-on-the-mining-industry
[44]      M. Titizian, R. Kassarjian (2021) "A Future Built on Technology", EVN Report Podcast
https://www.evnreport.com/podcasts/a-future-built-on-technology
[45]      World Economic Forum & Deloitte (2021) "Technology Futures: Projecting the Possible, Navigating What's Next"
http://www3.weforum.org/docs/WEF_Technology_Futures_GTGS_2021.pdf
[46]      AR Trails LLC (accessed 13.06.2021)https://artrails.app/ 
[47]      World Waste Platform "Lets Do It AI Project" https://ai.letsdoitworld.org/
[48]      krisp.ai (accessed 13.06.2021)
[49]      Deloitte (2016) "The future of outsourcing as we welcome AI software"
https://www2.deloitte.com/content/dam/Deloitte/za/Documents/process-and-operations/ZA_Robotic-Process-BPaaS_260816.pdf
[50]      International Republican Institute's (IRI) Center for Insights in Survey Research "Public Opinion Survey: Residents of Armenia (July 2021)"
[51]      C. Press et al. (2007); "If you have a hammer everything looks like a nail: 'traditional' versus participatory model building", Interdisciplinary Science Reviews 32(2).
[52]      USAID (2016) "2015 Civil Society Organization Sustainability Index for Central and Eastern Europe and Eurasia"
https://www.usaid.gov/sites/default/files/documents/1861/Europe_Eurasia_CSOSIReport_2015_Update8-29-16.pdf
[53]      USAID (2020) "2019 Civil Society Organization Sustainability Index for Armenia"
https://storage.googleapis.com/cso-si-dashboard.appspot.com/Reports/CSO…