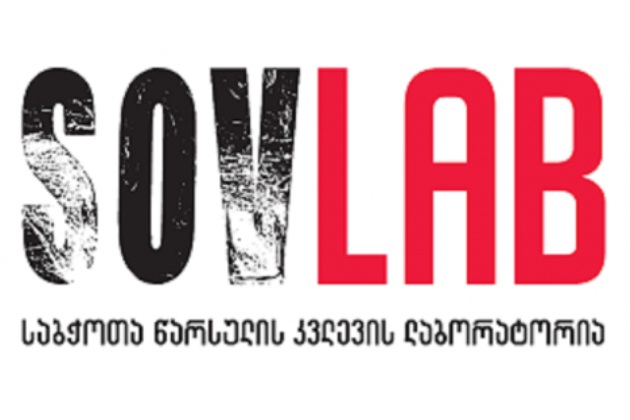 The South Caucasus Regional Office of the Heinrich Boell Foundation continues its strategic cooperation with the Soviet Past Research Laboratory (SOVLAB) within the frameworks of the institutional development project. The goal of the cooperation is to strengthen SOVLAB institutionally and support sustainable development of educational and research resources that are focused on the critical rethinking of the Soviet period.
SOVLAB, which was established in 2010, worked only as a project-based organization for 7 years. In 2017, through the support of the Heinrich Boell Foundation, pilot project for the institutional development of the organization was implemented. Within the framework of this project, several activities were implemented in order to reach organization's long-term goals (e.g. organizing thematic round-tables, ensuring revision of school textbooks, renewing organization's strategic documents, starting working on the situation that exists in archives, developing conceptual framework for publishing activities, etc.).
During the implementation of the pilot project, it became clear that a project, which is focused on the institutional development, can strengthen the organization significantly. Therefore, long-term project for SOVLAB's institutional development was planned. The first phase of the project will be implemented in February-December, 2018.
Following project objectives are planned within the framework of the ongoing project:
Working on the main directions of SOVLAB's strategic development;
Developing resources for planning and implementing research activities;
Implementing research and educational component;
Increasing awareness about Soviet past through implementing educational programs;
Increasing organization's network of partners and improving fundraising activities.