On October 10, hbs Tbilisi Office organized the public discussion: Georgia and the EU – Looking for a Common Vision for the Eastern Partnership (EaP).
We discussed the following issues at the public discussion:
✅ Where are we with the Eastern Partnership at the moment?
✅ Where are the EU and Georgia heading?
✅ What could be the vision for Georgia and the EU and how to return to a more ambitious agenda?
Speakers:
✅ Sophie Katsarava, Chairperson of the Committee on Foreign Affairs of the Parliament of Georgia;
✅ Manuel Sarrazin, Member of the German Parliament, Alliance 90/The Greens;
✅ Kornely Kakachia, Director, Georgian Institute of Politics;
Moderator: Dr. Stefan Meister, Head of Office, Heinrich Boell Foundation (hbs).
Georgia and the EU - Looking for a Common Vision for the EaP - Heinrich Boell Foundation South Caucasus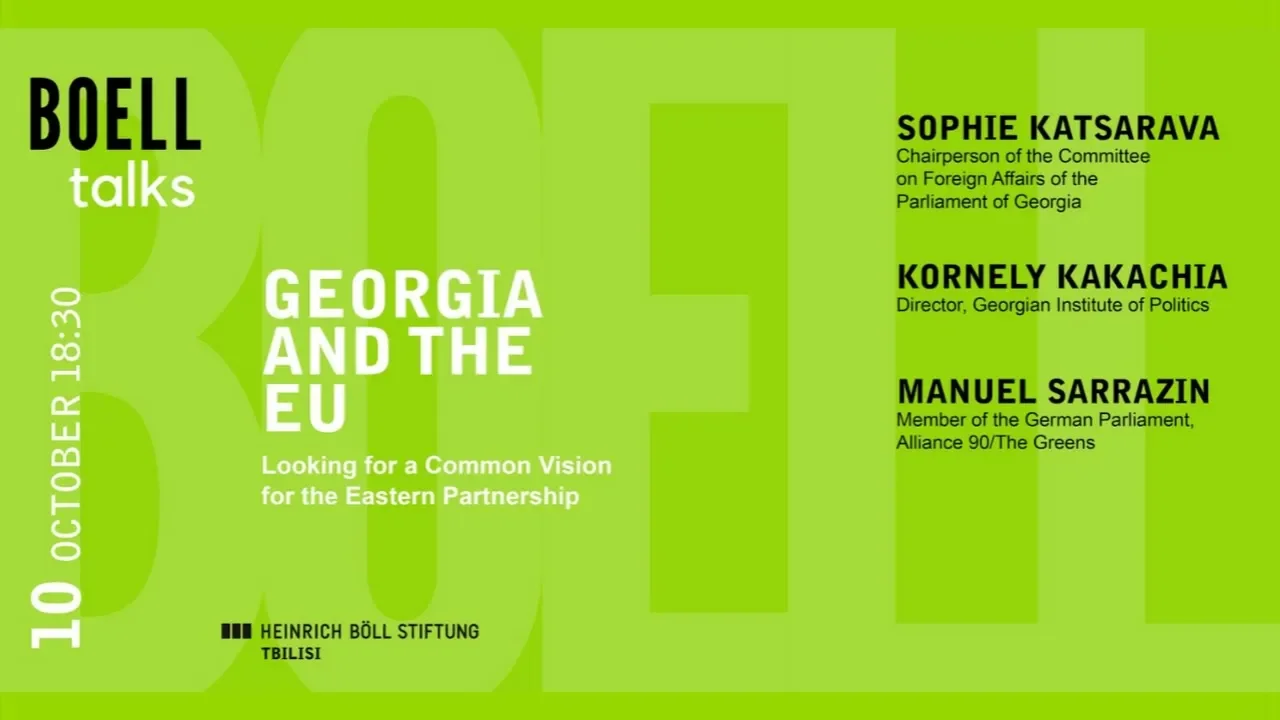 Watch on YouTube
This event took place in the framework of Heinrich Boell Foundation's format Boell Talks, which aims to hold public discussions with civil society representatives, experts, and decision-makers on the topics of relevance for Georgia. Please follow the link to read our newly published web-articles on the South Caucasus and EaP. http://bit.ly/2l46kLC